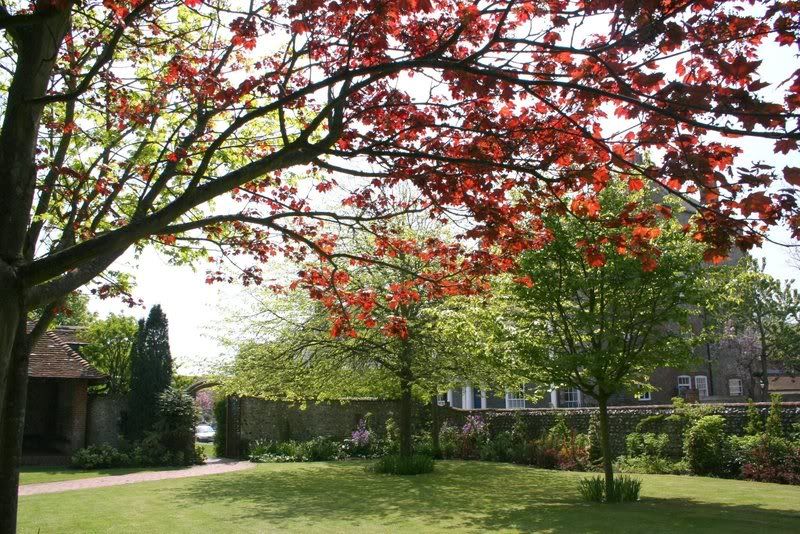 I've been looking through some photos and found some to add here. Brighton is surrounded by villages, namely Rottingdean ~ famous for being the home of Rudyard Kipling, Stanmer, Falmer and Ovingdean. They all come within the borough of Brighton. The town of Brighton was itself a small fishing village known as Brighthelmstone many years ago. It's grown into a large town and was given city status in 2000 by the queen. My family were all fishermen and had stalls in the fish market. I grew up with the awful smell of fish being gutted! Yuk!
The above photo was one I took in Kipling Gardens which are the gardens attached to The Elms, Kiplings' house.
I've added some of the scenery in Brighton including the marina which was completed in 1978 and opened by the queen. It's the largest marina in Europe and is home to 1,600 yachts and boats. You can see by the photos just how crowded it is!
There's an undercliff walk from Brighton along to Rottingdean, I've walked it many times and never fail to be impressed with the white chalk cliffs that stretch from Brighton through to Dover.
Here's a link to St Mary's church, it has such a wonderful interior despite being rather ugly on the outside. It's the only photo I didn't take myself but got it off the church website.